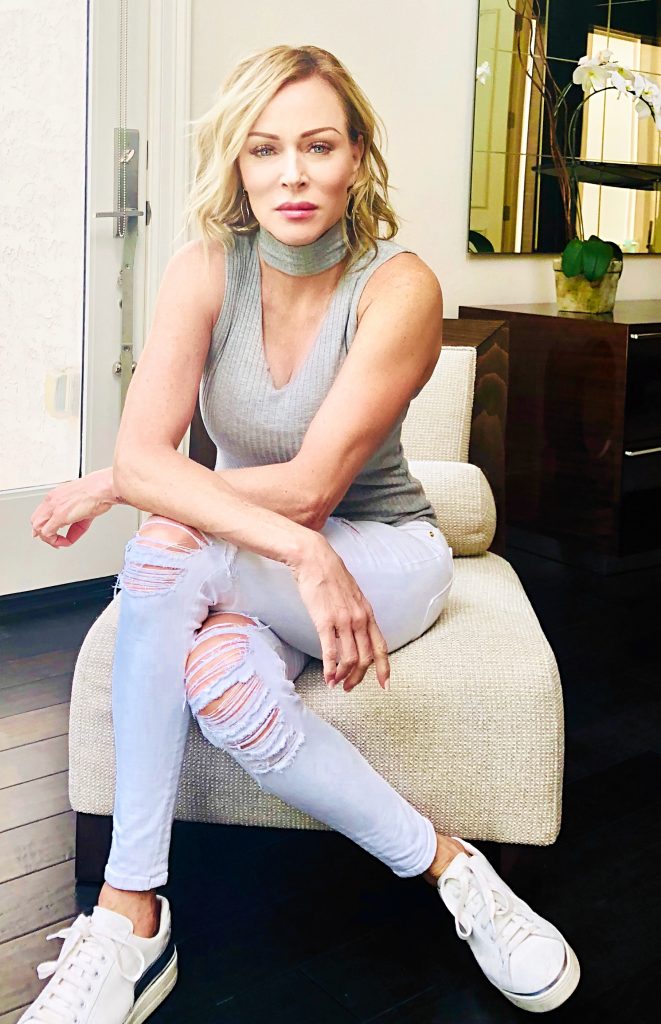 Tall, stilt and serene, a figure of elegance, Chrystal Rae does not fit any ordinary category of artists. A challenging childhood was the catalyst of her great love and reverence of art. An avenue of stability, art was a safe haven and creative conduit of truth and beauty.
In her youth, Chrystal Rae traveled extensively throughout the U.S., Mexico and the Orient. The influence and experience of multiple cultures forged her artistic expression and enhanced her linguistic ability to master multiple languages.
Recipient of numerous artistic awards, Chrystal Rae was nominated three consecutive years as the International Poet of the Year. Chrystal Rae's love of art and poetics is translated onto the canvas via her unique application of paint, undulating textures, rich colors and poetic verse scribbled beneath the first layer of paint.
After receiving a Bachelor of Arts in Literary Studies, graduating Magna Cum Laude with honors from The University of Texas at Dallas, Chrystal Rae opened her own studio and private gallery in Dallas, Texas. Her most recent commissions include works for private collectors and large scale corporate art throughout the U.S. and Mexico.
Via her internationally recognized and privately owned company, AICR (Artistic Inspirations of Chrystal Rae, LLC) Chrystal Rae continually offers her energy, time and support of established community services.
"It is both a great honor and responsibility to unveil the workings of my soul onto my canvas. My silent intent is to point to something much greater than myself. As I continue to explore and learn of the possibility within the creative process, it is my hope that my art be a source of healing, empowerment and love."